Journey Along the Silk Route
September 28, 2019 @ 7:00 pm

-

9:00 pm

PDT

$30

Enjoy a dazzling concert that celebrates the diverse cultures, music, and dance traditions of the Silk Road. Featuring ethnic dances of Iran, Azerbaijan, Afghanistan, Uzbekistan, Armenia, Turkey, and more performed by the Simorgh Dance Collective, Eastern Arts, members of the Aylan Dance Group, and live music by Homeyra Banejad and Ensemble.
Doors open at 6:30 PM
The Simorgh Dance Collective gratefully acknowledges the support of the Good Samaritan United Methodist Church and other generous individuals.
Tickets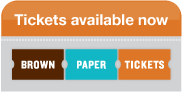 Suggested Donation: $30 advance, $35 at the door
Lavish new costumes, live music, and studio and theater rental poses a great challenge on a limited budget. Your support enables the professional and emerging artists of the not-for-profit Simorgh Dance Collective to bring audiences an appreciation for the culture of the Silk Road in dance and music.
The Simorgh Dance Collective gratefully acknowledges the support of the Good Samaritan United Methodist Church, and other generous individuals.
Silk Road Bazaar
Arrive as early as 5:30pm to visit our Silk Road Bazaar with speciality clothing and jewellery for sale from our travels to Iran, Afghanistan, and Uzbekistan. Proceeds help benefit the work of the Simorgh Dance Collective.
Farima Berenji – Artistic Director, Choreographer
"I cannot put the concert from tonight in words. Emotional, full of energy, oneness and beauty. Especially the last two songs and Farima's powerful and emotional Sufi whirling left me so affected. I am still shaking from the energy. Will never forget this concert. Thank you again and I hope there will be many more."

—Meral Ozturk – Manchester, England, on Seven Cities of Love
Farima Berenji is an Iranian-born scholar and an award winning, internationally acclaimed performing artist, choreographer, instructor, lecturer, dance ethnologist, and archaeologist specializing in classical, folkloric, and sacred dances of Persia and the Silk Road. Her training spans a lifetime of intensive collaboration and research with master artists, scholars, and spiritual teachers worldwide. She is the founder and artistic director of the Simorgh Dance Collective, a worldwide collaborative devoted to teach dance technique, interpret, illustrate, present, and perform dances of the Silk Road. Farima performs, offers workshops, and lectures worldwide upon request and has appeared in the US, UK, Austria, Czech Republic, Turkey, Mauritius, and Iran.
Read more..
Simorgh Dance Collective
The Simorgh Dance Collective is a world community of artists devoted to cross-cultural dialogue and artistic collaboration through traditional, classical, and sacred dance styles of the Silk Road. The Collective currently has member companies and artist affiliations in Alaska, British Columbia, Turkey, and the San Francisco Bay Area.
Read more..
Eastern Arts
Based in Salt Lake City, Utah, Eastern Arts is a non-profit organization of dancers, artists, musicians, and scholars who present the folkways and traditions of many lands and peoples. Eastern Arts originated in 1960 and has been active internationally presenting dance and music of lands from Asia to North Africa, from India to the Balkans in concerts, workshops, publications, audio and video productions.
Eastern Arts dancers tonight are Lisa Hoyt and Justine Sheedy-Kramer. Each has received Master's degrees in dance with ballet emphasis. They have traveled throughout the world with Character Dance Ensemble studying traditional and character dance. They each also teach at university level and for companies such as Ballet West Academy and Salt Lake City Ballet. Read more..

Dr. Lloyd Miller
Dr. Lloyd Miller received his PhD in Persian Language and Literature from the University of Utah after spending seven years living in Iran where he had a weekly prime time television program titled "Kurosh Ali Khan va dastan". His program featured musicians and other artists from around the world. Lloyd was urged to leave Iran during the revolution in the late 70s, though he had never planned to leave. An expert in world music including American jazz, Lloyd has made numerous recordings. The most popular being "Oriental Jazz" first released in 1968 and recently re-released by Vinyl Me Please selling thousands of copies worldwide. A film about Lloyd's extraordinary life, including 6 years in Europe as a jazzman and university student where he played with some of the most well-known musicians of the time, is soon to be released. Titled "
Sufi Saint and Swinger
" the film will be screened in Finland October 25 at the World Music Expo. It was in Paris that Lloyd met Dr. Daryush Safvat who became his lifelong mentor and who taught Lloyd the importance and significance of Persian classical music. Founder of Eastern Arts, with the blessing of Dr. Safvat, Lloyd has taught music, philosophy, history, dance and culture to thousands of students at various universities for over 40 years.
Read more..
Catalog of Recordings.
Katherine St. John
Katherine St. John received a Master's degree in dance pedagogy from Brigham Young University and a Master's in Persian from the University of Utah and completed coursework for a PhD in dance history and theory from the University of California. Katherine has performed and choreographed for theater, dance companies, operas and at universities for 30 plus years. She was an artist in residence teaching world dance to students throughout Utah and neighboring states for 20 years. Her Master's thesis is about dance in Herat Afghanistan from 1970-1980 during Russian interference.
Read more..
Homeyra Banejad and Ensemble
Homeyra Banejad is an Iranian daf player and vocalist. As a member of the Iranian Musician Union of Iran she has performed in Iran and the US with Sima Bina, Hamed Nikpay, Simin Ghanem, and many more artists!
Performing with Homeyra are: Neda Ameli, Lina Bidgoli, Atra Boustani, Avideh Danaii, Siamak Ebadi, Farin Foroudi, Soroush Foroudi, Mona Gafari, Rozita Rahaei, and Dokhie "Faye" Shehabi.