Journey of the Simorgh
September 23, 2017 @ 7:00 pm

-

9:00 pm

$25
A dance concert performance by the Simorgh Dance Collective of San Jose, adapted from the Persian epic Conference of the Birds by Farid ud-Din Attar. Featuring Persian sacred, classical, and folkloric dance choreographed by Farima Berenji. Live music performed by Jayson Fann, Homerya Banejad, and Steve Robertson.
Tickets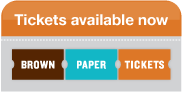 Doors open at 6:30 PM
$25 Online at http://journeyofthesimorgh.bpt.me
$30 at the Door
Visit our Facebook event page for details and discussion.
Farima Berenji – Artistic Director, Choreographer
"I cannot put the concert from tonight in words. Emotional, full of energy, oneness and beauty. Especially the last two songs and Farima's powerful and emotional Sufi whirling left me so affected. I am still shaking from the energy. Will never forget this concert. Thank you again and I hope there will be many more."

—Meral Ozturk – Manchester, England, on Seven Cities of Love
Farima Berenji is an Iranian-born scholar and an award winning, internationally acclaimed performing artist, choreographer, instructor, lecturer, dance ethnologist, and archaeologist specializing in classical, folkloric, and sacred dances of Persia and the Silk Road. Her training spans a lifetime of intensive collaboration and research with master artists, scholars, and spiritual teachers worldwide. She is the founder and artistic director of the Simorgh Dance Collective, a worldwide collaborative devoted to teach dance technique, interpret, illustrate, present, and perform dances of the Silk Road. Farima performs, offers workshops, and lectures worldwide upon request and has appeared in the US, UK, Austria, Czech Republic, Turkey, Mauritius, and Iran. Read more..
Jayson Fann – Musical Director
"Jayson Fann interweaves architecture and spirit with seamless grace and beauty. His love of art and culture is celebrated in every detail of his work, his passion is eclipsed only by his exquisite imagination"
Jayson Fann is a interdisciplinary artist, musician, designer and producer with a focus on large scale works that weave natural Architecture, multi-cultural imagery with inspirational messages. The emphasis of his work is creating interactive staged environments for productions that integrate visual arts, activism, performance and ritual. His work is rich with mythical imagery, vibrant colors, rhythm and symbolism inspired by world culture. Jayson traverses the cultural, visual, and musical landscape to create cross cultural collaborations that take place worldwide.
Jayson Fann was featured at the 2008 Pan African film festival, broadcast across fifty African nations on The Africa Channel, featured on BBC, in Conde Naste magazine, New York Times, World Architecture News, In Habitat, and Universal Studio film Production Wanderlust. He has served as stage designer for the critically acclaimed show Spirit Awakening written by Queen Nana Odede Akuyoe Graham and others. Jayson designed the stages for the Esalen International Arts Festival for nine years consecutively, served as the visual arts director for First Night Monterey and built a multi stage arts and performance space called the Big Sur Spirit Garden. Read more..
Homerya Banejad – Musician, Vocalist
Homerya Banejad is an Iranian daf player and vocalist. As a member of the Iranian Musician Union of Iran she has performed in Iran and the US with Sima Bina, Hamed Nikpay, Simin Ghanem, and many more artists! She will be accompanied by her amazing company members.
Steve Robertson – Musician
More details soon…
Simorgh Dance Collective
The Simorgh Dance Collective is a world community of artists devoted to cross-cultural dialogue and artistic collaboration through traditional, classical, and sacred dance styles of the Silk Road. The Collective currently has member companies and artist affiliations in Alaska, British Columbia, Turkey, and the San Francisco Bay Area. Read more..
Sponsorship Opportunities
Journey of the Simorgh is entirely self-funded through ticket sales. Lavish new costumes, live music, and studio and theater rental poses a great challenge on a limited budget. Your support enables the professional and emerging artists of the not-for-profit Simorgh Dance Collective bring to audiences an appreciation for the culture of the Silk Road in dance and music.
All sponsorships include honourable mention of your name or company name in our concert program, Facebook page, and website, plus a Dance of the Soul DVD and signature tote bag, plus these items at the following levels of support:
Friends level: $150 donation – 2 tickets
Bronze level: $250 donation – 3 tickets and one dance class pass
Silver level: $500 donation – 5 tickets and one dance class pass
Gold level: $1000 donation – 8 tickets, one dance class pass, and special gift.
Contact us for more details how to become a sponsor.