Tarsa
February 22 @ 7:00 pm

-

8:15 pm

$25 – $30

From the mystic East comes an epic tale befitting Romeo and Juliet, a tale of love between a Sufi Shaikh, a Christian maiden, and a simple love that grows despite the divisions of their beliefs. Based on the 12th century story by Attar of Nishapur, Tarsa is a dance drama accompanied by traditional Persian music played live and expertly narrated by award winning Iranian actor and director Sadegh Hatefi.
The story is as follows: San'an, a celebrated sheikh, spends 50 years of his life studying God, eventually acquiring a following of 500 disciples, fell in love with a Christian maiden of great beauty, Tarsa. San'an abandons all he has to follow this girl and journeys to Rome in search of Tarsa. When his disciples hear about this, they pray to God that Shaikh San'an would return to the right path.
Featuring
Sadegh Hatefi (Iranian actor and director) as messenger, narrator
Farima Berenji as Tarsa
Ali Aminipour (Iranian actor and film director) as Sheikh San'an
Dances by the Simorgh Dance Collective
Music by Homeyra Banejad and Ensemble
Dialogue will be in Farsi with English subtitles.
Tickets
Tickets: $25 advance, $30 at the door, $50 VIP (online only).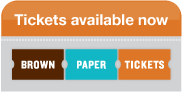 Farima Berenji
as Tarsa
Farima Berenji is an Iranian-born scholar and an award winning, internationally acclaimed performing artist, choreographer, instructor, lecturer, dance ethnologist, and archaeologist specializing in classical, folkloric, and sacred dances of Persia and the Silk Road. Her training spans a lifetime of intensive collaboration and research with master artists, scholars, and spiritual teachers worldwide. She is the founder and artistic director of the Simorgh Dance Collective, a worldwide collaborative devoted to teach dance technique, interpret, illustrate, present, and perform dances of the Silk Road. Farima performs, offers workshops, and lectures worldwide upon request and has appeared in the US, UK, Austria, Czech Republic, Turkey, Mauritius, and Iran.
Read more..
Sadegh Hatefi
as Attar of Nishapur
Sadegh Hatefi is a director, screenwriter, author, and award-winning actor, known for
Ghodrat
(2007),
Simorgh
(1987) and
Battle of Oil Tankers
(1994). He has been director of the films and theatrical productions
Story of Rumi and Shams
,
Simorgh
, and
Muhammad: The Messenger of God.
Ali Aminipour
as Sheikh San'an
Ali Aminipour is a producer, director, and actor. He is manager of the Doran Art Group.
Simorgh Dance Collective
as The Mystics
The Simorgh Dance Collective is a world community of artists devoted to cross-cultural dialogue and artistic collaboration through traditional, classical, and sacred dance styles of the Silk Road. The Collective currently has member companies and artist affiliations in Alaska, British Columbia, Turkey, and the San Francisco Bay Area.
Read more..
Homeyra Banejad and Ensemble
Homerya Banejad is an Iranian daf player and vocalist. As a member of the Iranian Musician Union of Iran she has performed in Iran and the US with Sima Bina, Hamed Nikpay, Simin Ghanem, and many more artists!