Journey of the Simorgh
March 17, 2018 @ 6:00 pm

-

10:00 pm

$35
A dance concert by the Simorgh Dance Collective of Alaska, adapted from the Persian epic Conference of the Birds by Farid ud-Din Attar. Featuring Persian sacred, classical, and folkloric dance choreographed by Farima Berenji. Admission includes ethnic dance performances, dinner, silent auction, and open dance floor.
"It was in China, late one moonless night,
The Simorgh first appeared to mortal sight.
He let a feather float down through the air,
And rumors of its fame spread everywhere."
~Farid ud-Din Attar
Doors open at 6:00 PM, show starts at 7:00 PM.
Tickets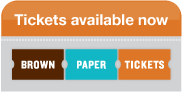 PRICES REDUCED
Adults: $35 online and at the door
Child (6 – 12): $15 online and at the door
Purchase tickets…
Simorgh Dance Collective
A worldwide collaboration of expert and emerging dancers and musicians devoted to cross-cultural dialogue and artistic collaboration through traditional, classical, and sacred dance styles of the Silk Road.
Read more…
Farima Berenji – Artistic Director, Choreographer
"I cannot put the concert from tonight in words. Emotional, full of energy, oneness and beauty. Especially the last two songs and Farima's powerful and emotional Sufi whirling left me so affected. I am still shaking from the energy. Will never forget this concert. Thank you again and I hope there will be many more."

—Meral Ozturk – Manchester, England, on Seven Cities of Love
Farima Berenji is an Iranian-born scholar and an award winning, internationally acclaimed performing artist, choreographer, instructor, lecturer, dance ethnologist, and archaeologist specializing in classical, folkloric, and sacred dances of Persia and the Silk Road. Her training spans a lifetime of intensive collaboration and research with master artists, scholars, and spiritual teachers worldwide. She is the founder and artistic director of the Simorgh Dance Collective, a worldwide collaborative devoted to teach dance technique, interpret, illustrate, present, and perform dances of the Silk Road. Farima performs, offers workshops, and lectures worldwide upon request and has appeared in the US, UK, Austria, Czech Republic, Turkey, Mauritius, and Iran. Read more..