Journey of the Simorgh
January 11, 2020 @ 7:00 pm

-

9:00 pm

PST

$35 – $40
A dance and music concert by the Simorgh Dance Collective, adapted from the Persian epic Conference of the Birds by Farid ud-Din Attar. Featuring Persian sacred, classical, and folkloric dances choreographed by Farima Berenji, Persian music performed by Homeyra Banejad and Ensemble, and expertly narrated by award winning actor and director Sadegh Hatefi.
"It was in China, late one moonless night,
The Simorgh first appeared to mortal sight.
He let a feather float down through the air,
And rumors of its fame spread everywhere."
~Farid ud-Din Attar
Doors open at 6:30 PM
Journey of the Simorgh
Farid al-Din Attar (c. 1145 – c. 1221) was a Persian poet and one of the greatest Sufi mystical writers and thinkers, composing at least 45,000 couplets and many brilliant prose works.
In Attar's epic poem, The Conference of the Birds, the birds of the world gather to decide who is to be their king. The Hoopoe, the wisest of them all, suggests that they should find the legendary Simorgh, a mythical Persian bird. The Hoopoe leads the birds, each of whom represent a human fault which prevents one from attaining enlightenment. Of the many birds that begin the journey, only thirty birds survive to reach the dwelling of the Simorgh. There, the birds approach the throne contemplating their reflections in the mirrorlike countenance of the Simorgh, only to realize that they and the Simorgh are one.
Simorgh (SEE-morg) in Persian can also be read as Si (thirty) Morgh (bird).
"If Simorgh unveils its face to you, you will find
that all the birds, be they thirty or forty or more,
are but the shadows cast by that unveiling.
What shadow is ever separated from its maker?
Do you see?
The shadow and its maker are one and the same,
so get over surfaces and delve into mysteries."

—Farid al-Din Attar, The Conference of the Birds (translated by Sholeh Wolpé, W. W. Norton & Co., 2017)
Tickets
Tickets: $35 advance, $40 at the door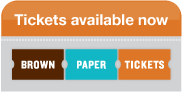 We have a special offer for those that love what we do or are ready to love what we do. In addition to a Journey of the Simorgh ticket obtain a ticket to Tarsa on February 22, 2020 in San Jose with a special two ticket package offer. Receive $10 off the combined price of both tickets at $50, advance tickets only.
Select the Dual Concert Purchase Offer when purchasing admission. Following your purchase you will receive a discount code to receive a free ticket to Tarsa redeemable at http://tarsa.bpt.me.
Farima Berenji – Artistic Director, Choreographer
as the Simorgh
Farima Berenji is an Iranian-born scholar and an award winning, internationally acclaimed performing artist, choreographer, instructor, lecturer, dance ethnologist, and archaeologist specializing in classical, folkloric, and sacred dances of Persia and the Silk Road. Her training spans a lifetime of intensive collaboration and research with master artists, scholars, and spiritual teachers worldwide. She is the founder and artistic director of the Simorgh Dance Collective, a worldwide collaborative devoted to teach dance technique, interpret, illustrate, present, and perform dances of the Silk Road. Farima performs, offers workshops, and lectures worldwide upon request and has appeared in the US, UK, Austria, Czech Republic, Turkey, Mauritius, and Iran.
Read more..
Sadegh Hatefi – Director, Actor, Narrator
as Attar of Nishapur
Sadegh Hatefi is a director, screenwriter, author, and award-winning actor, known for
Ghodrat
(2007),
Simorgh
(1987) and
Battle of Oil Tankers
(1994). He has been director of the films and theatrical productions
Story of Rumi and Shams
,
Simorgh
, and
Muhammad: The Messenger of God.
Farhang Heydari
Farhang Heydari is an amazing Iranian actor who will be one our lead birds! Farhang is a graduate of cinema from Tehran Bagheh Ferdoos University. He has been acting since the age 8 and has been in award winning movies such as Chahar Darvish (4 Dervishes), Panjomin savar-e sarnevesht, Crossing the Minefield, and Pishtazan-e fath.
Simorgh Dance Collective
The Simorgh Dance Collective is a world community of artists devoted to cross-cultural dialogue and artistic collaboration through traditional, classical, and sacred dance styles of the Silk Road. The Collective currently has member companies and artist affiliations in Alaska, British Columbia, Turkey, and the San Francisco Bay Area.
Read more..
Homeyra Banejad and Ensemble
Homeyra Banejad is an Iranian daf player and vocalist. As a member of the Iranian Musician Union of Iran she has performed in Iran and the US with Sima Bina, Hamed Nikpay, Simin Ghanem, and many more artists!
Nariman Assadi
Nariman Assadi was born in Hamedan, Iran on January 1, 1992. Raised in Tehran, he always felt drawn to percussion instruments. At the age of thirteen, he began studying tombak under Master Amir Mogharab Samadi. From 2008 to 2013, Nariman performed at Vahdat Hall as a soloist and with the Persian Percussion Ensemble at Pars Academy, the premier music academy for children. After mastering tombak, he then began learning Daf under the great Master Bijan Kamkar. With a strong understanding of the daf and tombak, Nariman started learning barbat (Oud) under Master Mohammad Firouzi.
In 2015, Nariman immigrated to the United States. He immediately began his professional music career by performing and attending festivals. In 2017, he started learning percussion performance and world music with Professor Daniel Kennedy at Sacramento State University. Along with being a member of various ensembles, Nariman also teaches daf, tombak, and music for children.